With more dog-friendly destinations popping up across Walnut Creek, spending quality time with your dog no longer means being stuck at home.
Taking your dog out to public places is also a great way to enrich your dog's life.
The key to having a truly well-rounded dog is training in real-life situations. Training your dog in many different environments, around a variety of distractions will make their skills bulletproof. Practice loose-leash walking on sidewalks and trails, and practice recall in fenced-in dog parks.
You don't have to drive far to find great places to take your dog in Walnut Creek. You and your dog can have a great day out while staying close to home.
Tips For A Safe & Happy Day Out
Always be prepared. While some locations have poop-bag dispensers, you never know if your pooch will pop a squat far from one. Same goes for water fountains with doggy spouts – bring enough water for you and your dog, plus a travel bowl.
It's helpful to bring treats for training, but don't give them out to other dogs; even friendly dogs can get possessive when their owners share treats. Never bring treats or food to a dog park.
Be watchful of both adults and children who approach your dog. Some people unknowingly do things that could make your dog uncomfortable, like kiss their face or pat them on top of the head. Tell them, instead, how your dog likes to be petted, or just say, "sorry, she's not friendly," if you're worried about an interaction.
Dog-Friendly Parks & Trails In Walnut Creek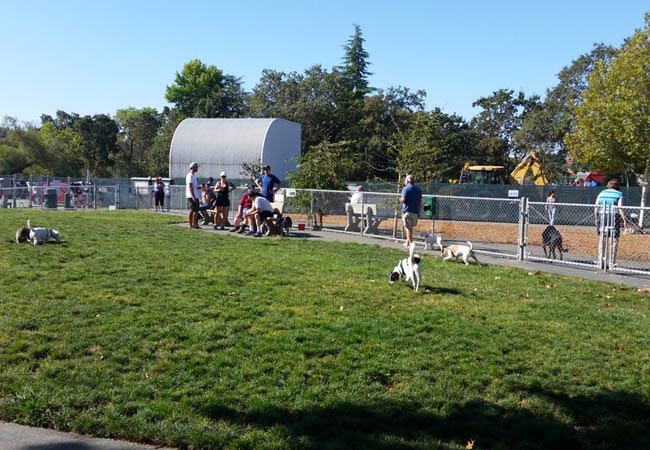 Heather Farm Park requires dogs to be on a 6-foot leash everywhere with the exception of the off-leash dog park. The park has a small dog and large dog section, and poop bag dispensers. Free parking.
Shell Ridge Open Space allows dogs to be off-leash in undeveloped areas, but that also means your dog could run into other off-leash dogs, snakes and coyotes if they don't have perfect recall skills.
Castle Rock Regional Recreational Area has off-leash dog trails, with creeks in which your hot dog can cool off. As always, keep your dog on-leash if they don't quickly come when called.
Dog-Friendly Restaurants In Walnut Creek
Restaurants are rarely dog-friendly due to health codes, but there are plenty of restaurants in Walnut Creek that have dog-friendly outdoor patios.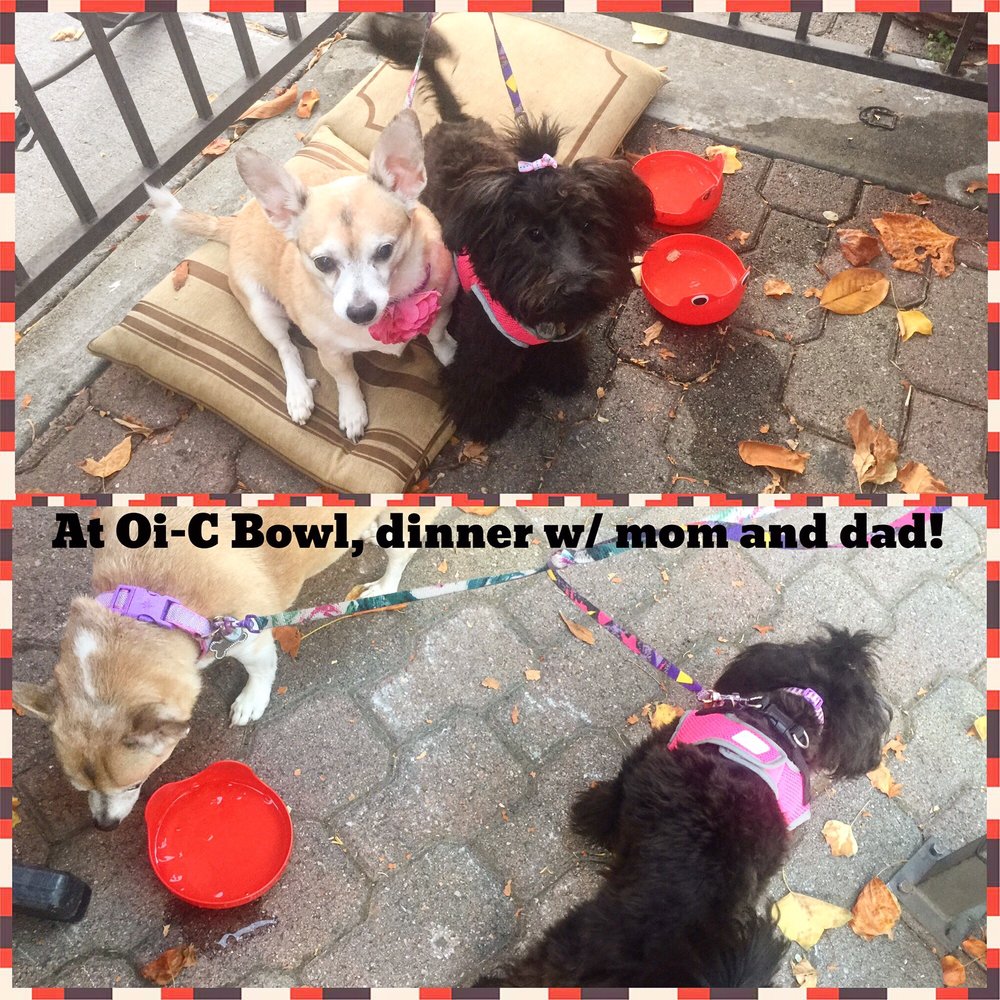 San Francisco Creamery Co is actually right here in Walnut Creek. Order at the takeout window and take a seat in the dog-friendly outdoor seating area.
Extreme Pizza serves up delicious pizzas and subs, and has outdoor tables where dogs can dine.
OI-C Bowl Chinese Kitchen grab a bento box at lunch, or get fried rice and beef with broccoli on the patio. They even have pillows and water bowls for their four-legged guests.
Hubcaps Diner share a bite of your scrambled eggs with your dog at breakfast, or grab a burger at lunch at this old-fashioned diner with down-home style cuisine. Your dog can sit with you at an outdoor table.
Dog-Friendly Stores In Walnut Creek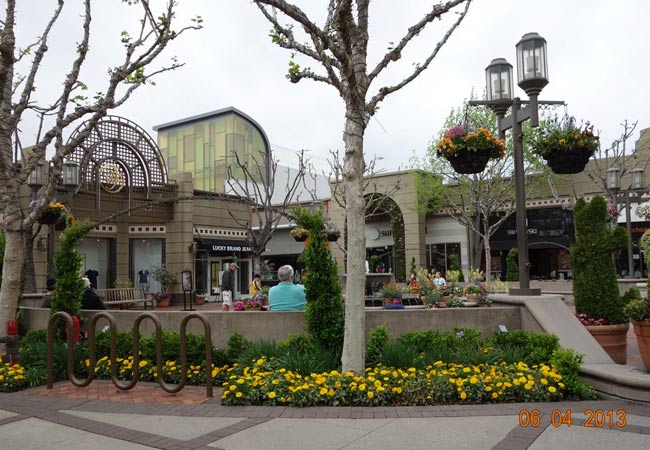 Pet Food Express carries many high-quality brands of pet food and toys. There's also a dog washing station equipped with everything you need to give your dog a fresh bath. It's also locally owned.
Petco offers training and grooming services along with a full range of pet products. You can take your dog inside to walk around, meet other dogs, and shop.
Broadway Plaza is a high-end outdoor mall with plenty of trees, bushes, and sidewalks for a fun dog walk. Many of the stores are pet-friendly and will allow you to bring your dog inside while you shop.
Can't Take Your Dog? Call The Pet Nanny.
For all other times, rely on The Pet Nanny for professional, bonded, and insured dog walking and pet sitting services. Send us a message or give us a call at (925) 603-3646 to get started.