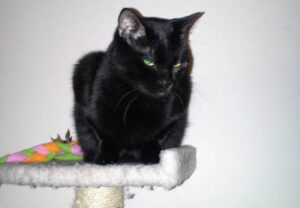 10/07/2015 – According to a new study posted in The Huffington Post, your cat rules your home. Your name might be on the deed – but it is your cat that is the ruler of the domain.
Good Luck trying to tell your cat it can't do something. A survey was conducted of more than 3,100 pet owners (dogs & cats) and found that 53 percent of cats sleep on your bed and furniture, as opposed to only 41 percent of dogs.
For "free reign" the percentage goes up to 73 percent of cats doing whatever they want.
Of course – this is probably not a surprise to you.
Read more:
http://www.huffingtonpost.com/entry/your-cat-rules-the-house-according-to-new-study_561545bde4b0fad1591a4f02